First stop was Big Daddy's Burger Bar (Homemakers Centre) at Casula. The weather was fresh (which is a euphemism for pretty cold) – however the sun was struggling to come out – which was a good sign.
While waiting for the stragglers, it was time to enjoy a cup of coffee and for the more adventurous a mini- breakfast. Ultimately, fifteen cars arrived along with 23 members and guests. Amongst the group was a pair of extremely rare Nissan vehicles. A Nissan Mercedes Benz and a Nissan Kharmann Ghia!
At 9.30am the convoy started trickling out of Big Daddy's and heading towards the next stop – which was Appin Park, outside the Appin Hotel. Some vehicles deviated slightly from the proscribed route which meant different arrival times – but all arrived safely within about fifteen minutes of each other.
After a short break, the convoy hit Appin Road and followed it through to Baden Powell Drive enroute to the Cataract Dam. The rather minute parking area was completely filled by the Z car entourage.
For those who hadn't been to the dam for a while they were reminded of the excellent views and the huge "water spout" at the base pumping out copious amounts of water – quite spectacular. After an extended photo session and a final viewing session – the convoy started to depart (probably to the relief of other visitors trying to find a parking spot).
The Southern Gateway Centre was the next stop in the itinerary. Some of the party had a coffee while others walked around to enjoy the excellent views.

A quick skim through the available travel brochures was a reminder of what the Wollongong area and its environs had to offer for the tourist.
Next stop was the big one – the Towradgi Beach Hotel. The convoy moved off smartly (a bit too smartly for some of the tail enders!).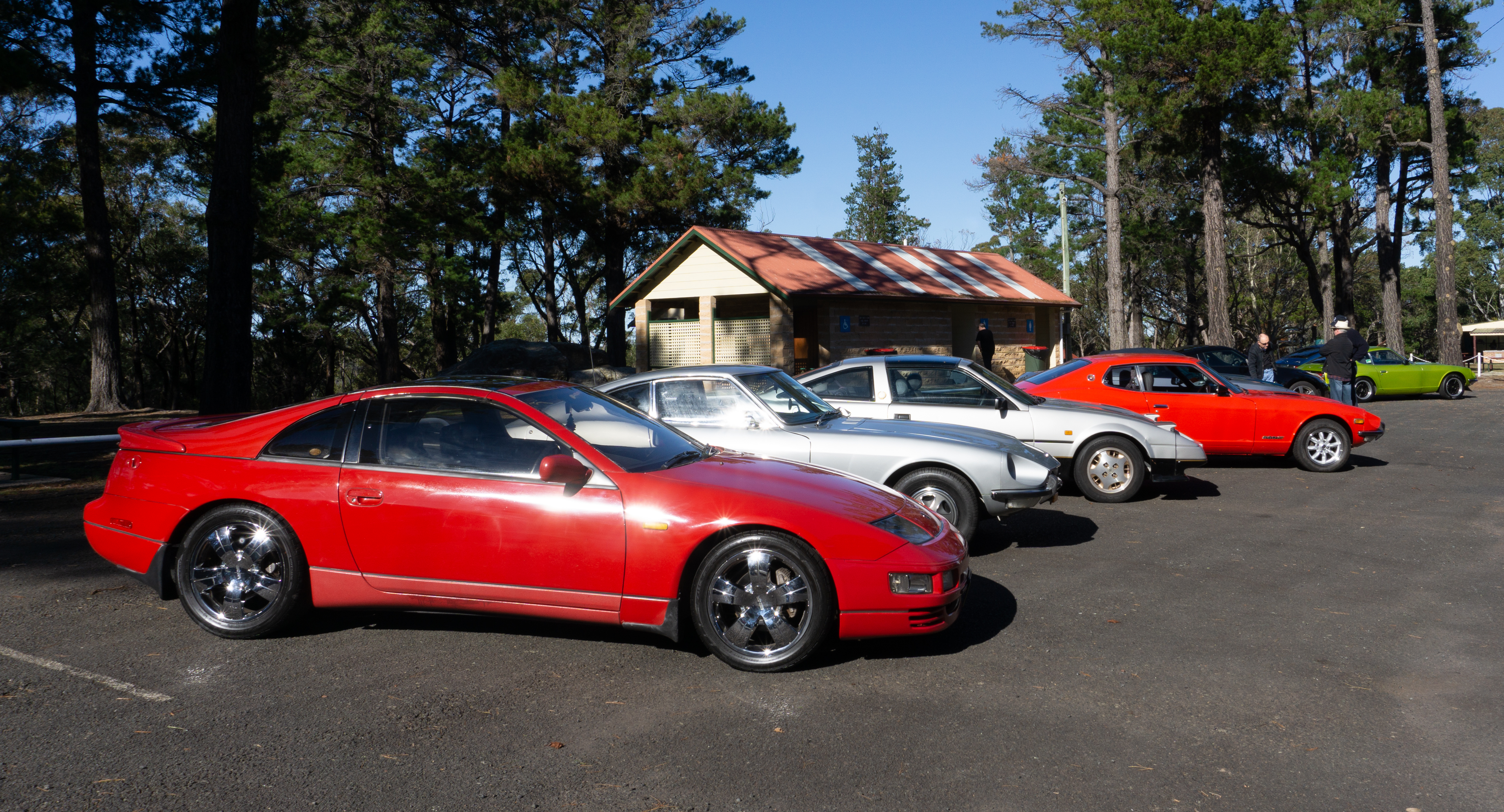 The "world's worst navigator" found himself leading a group of three other vehicles and no sign of the rest of the convoy. Stumbling on (no point in using the 370Z's out of date sat nav!) there was a valiant attempt made to pretend that he knew where he was going.
Scanning the written instructions – yes – there is Towradgi Beach – where's the rockpool? – for that matter where is the hotel?
Stop circling and pull over! Fortunately James came to the rescue with a GPS that worked! Manfully taking the lead he negotiated the route and the remnants of the convoy arrived safely at the Towradgi Hotel.
The hotel was very popular (i.e. crowded) so there was a wait for food and sustenance (read stiff drink!). However the meals were of a good standard and reasonably priced.
Everyone who attended enjoyed this interesting excursion. The meticulous planning by Brad and Darrelle made a significant difference in ensuring that everything worked properly and ensured a successful outcome.