Arriving at Big Daddy's Burger Bar at Casula it was pleasing to see a good number of members in attendance. After a few cappuccinos and some catching up conversations – it was time to hit the road.
With Courtney navigating, the convoy arrived at the Hume Motorway at around 8.20am. First stop was the Mittagong RSL – a 45 minute run.
Meeting up with Brian, Brett, Barbara and Jamie (who had gone on ahead to the Mittagong RSL) – the final number of members and guests attending totaled 17. This was a good turnout in light of the "iffy" weather and a number of previous cancellations.
Brett was congratulated on his immaculate 300ZX Z32 twin turbo (spotted in the Mittagong RSL carpark). Although there had been no mods to the engine, the rest of the vehicle with numerous modifications to the bodywork and interior was outstanding. And, yes, it did have the essential Ferrari tail lights!
Members filed into the Mittagong RSL Club for morning tea – which consisted of cappuccinos and other coffees with freshly baked cakes.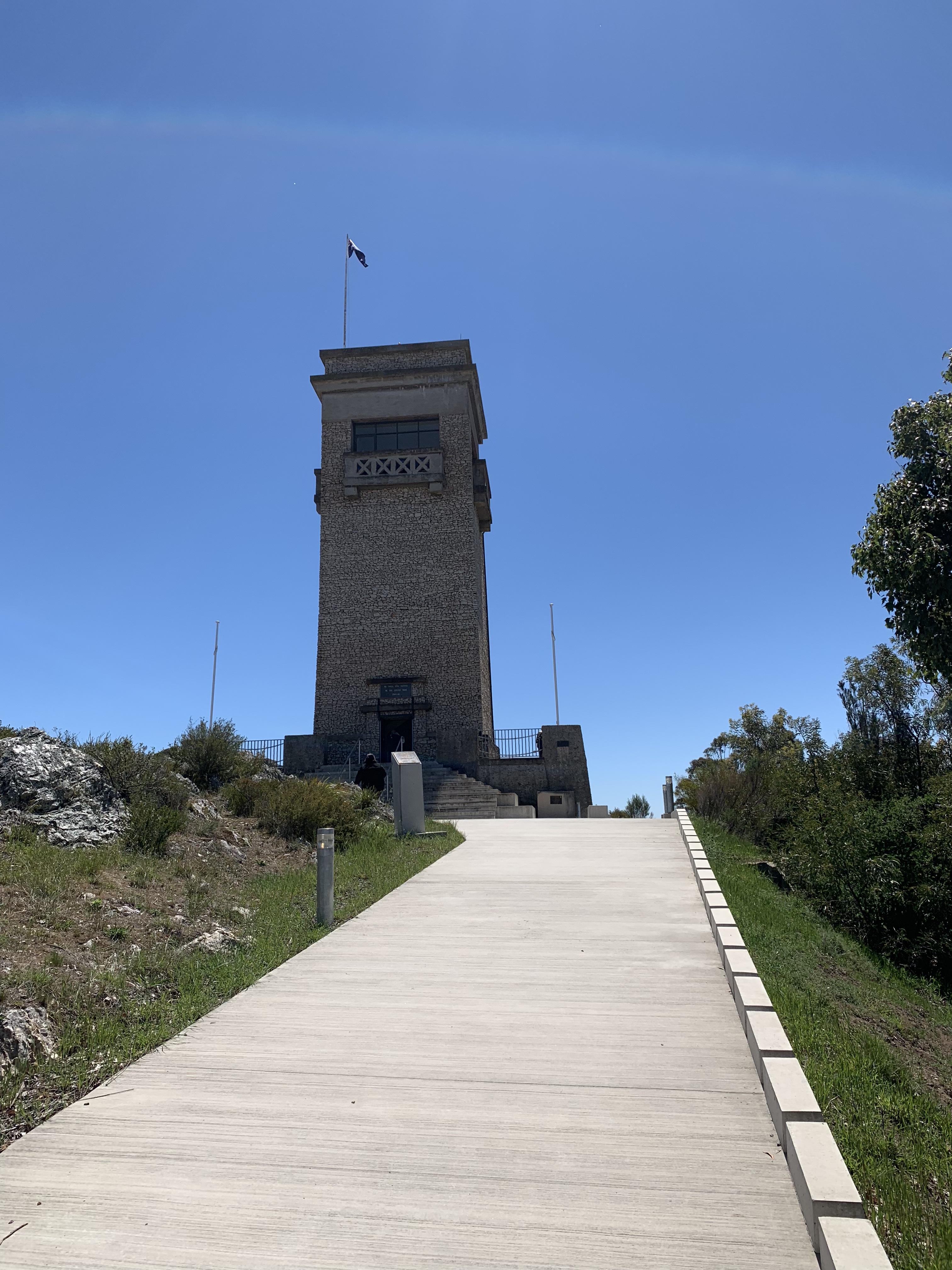 Around 11.00am, after suitable refurbishment, the club members made their way back to their trusty Zeds and headed down Bessemer Street back to the Hume Motorway. It was decided to make the first point of call in Goulburn the Rocky Hill War Museum and have lunch afterwards.
Situated in Memorial Road, Goulburn this quaint little museum is simply packed with war memorabilia and well worth a visit. From uniforms to a host of different rifles of various vintages and nationalities, samurai type swords, mortars, grenades and machine guns. There was a very interesting range of hand-held anti-tank weapons (some resembling elephant guns) – one could only imagine what the recoil would have been like!
The Rocky Hill Lookout was nearby, and some of the more adventurous of the group ascended the hill to take in the view – which was both breathtaking and a bit unsettling for those who don't
like heights.
The next stop was the Goulburn Workers' Club for lunch.
It was difficult to get a precise number of member vehicles attending the excursion as there was a number of the group disappearing and then catching up at various stages. However, an estimate was eleven vehicles.
The Goulburn Workers' Club proved to be a rather pleasant and popular environment . After placing orders at the counter, meals were served at the table by the staff (none of those annoying buzzers – where you have to pick up your own meals). All meals were reasonably priced, of good quality and served promptly.
It was approaching 2.30pm , and as some of the members had a considerable distance to travel to get back home – it was decided not to make the original planned trip to Wakefield Park Raceway ( part of the original excursion plan) as this would add another 40-45 minutes to the excursion timeframe.
Congratulations to Courtney and Daniel for planning this interesting excursion, and particularly to Courtney for adding her great navigational skills to the journey to ensure a trouble free cruise.