Sunday 28 March
Big Daddy's Burger bar was again the meeting place for our March Event to the Southern Highlands. The weather could not have been better. Members gathered for the 8.30 start. A good representation of Z models were shining in the morning sun.
First stop, Twin Servos at Pheasants nest, a leisurely 30-minute drive where 3 other cars joined in. Off we go down the freeway toward Mittagong. Then on to Bowral where heads were turning young and old as the now 12 Zeds drove through the main street in formation.
The roads started to open out and so did some of our Members. Sheep wash Road led on to the Illawarra highway and down through the Robertson Township. The local motorcycle police officer was highly active in the area which made us all feel very safe. Luckily, he was so busy dealing with others that he left us alone.
We arrived at the Tree top walk to plenty of parking. We were able to all park in formation which made some good photo opportunities for the group. The views were spectacular as long as a little side to side movement of the walking platform didn't worry you. Some chose to sit out the walk and have a good old chat instead. Either way, everyone was happy. Just because our Zeds run a little rich and are a little over the odds when it comes to CO2 emissions, it doesn't mean that we can't be environmentalists. Luckily, there were plenty of trees around to filter the fumes!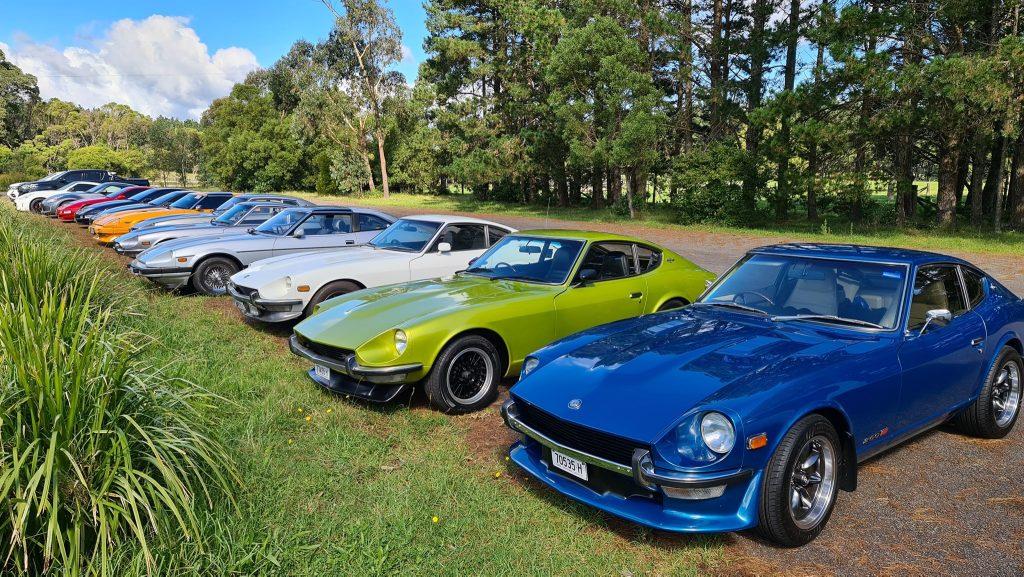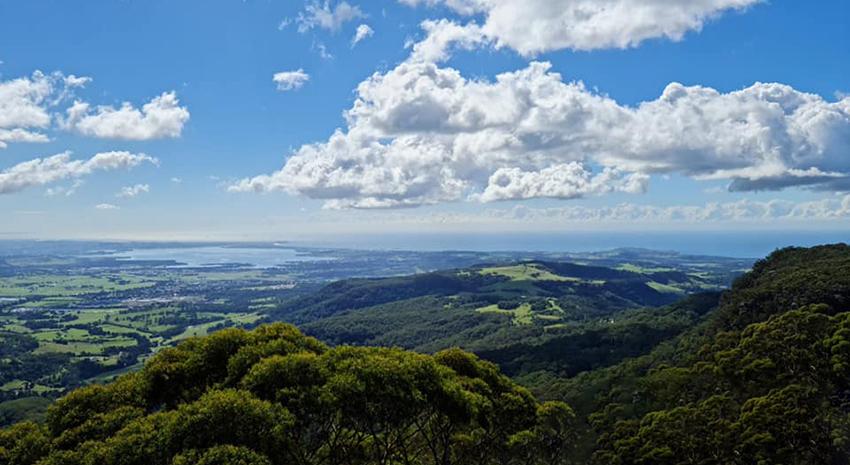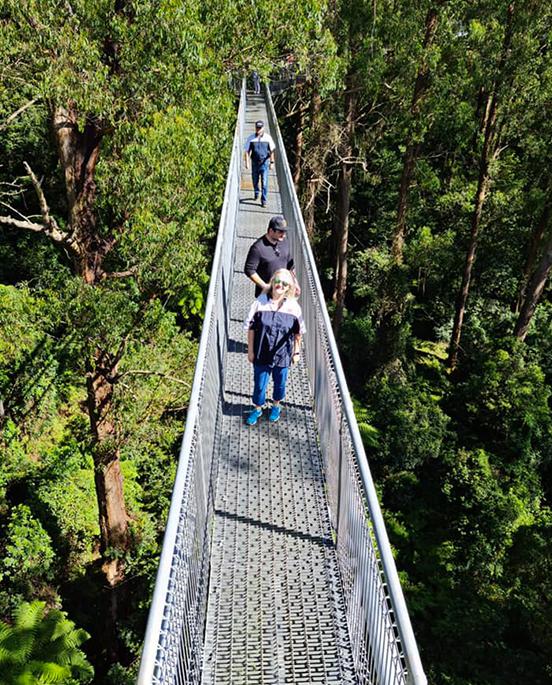 Time to head back to Robertson for Lunch. Slight delay as the local cows blocked the roadway but were soon encouraged off into the bush, then it was a quick stop at Carrington Falls. This was an unexpected highlight; the recent rains made the falls spectacular. The last time we went to a waterfall in the Southern Highlands, Member Barry Godfrey was heard saying that his morning shower had more water flow! Good one Baz.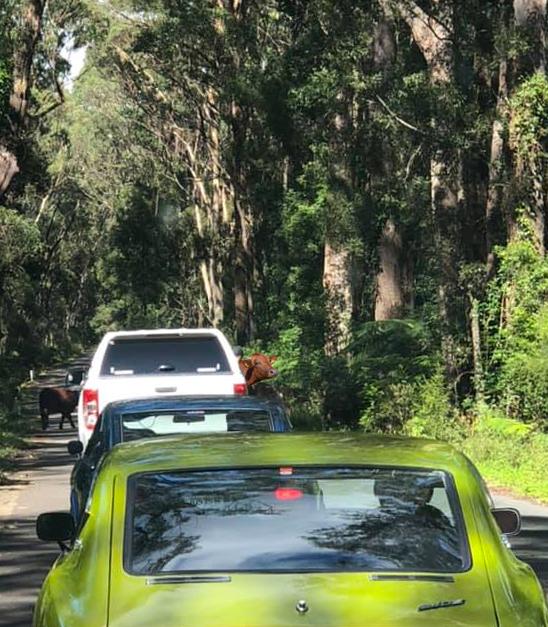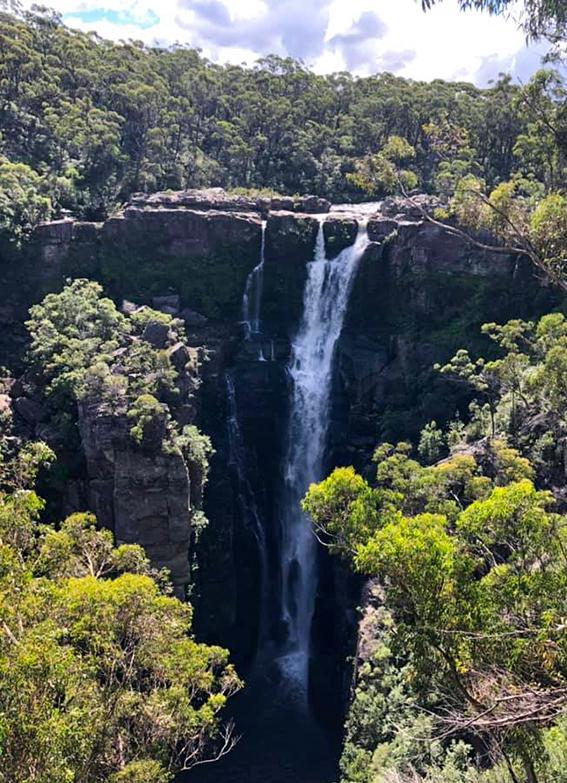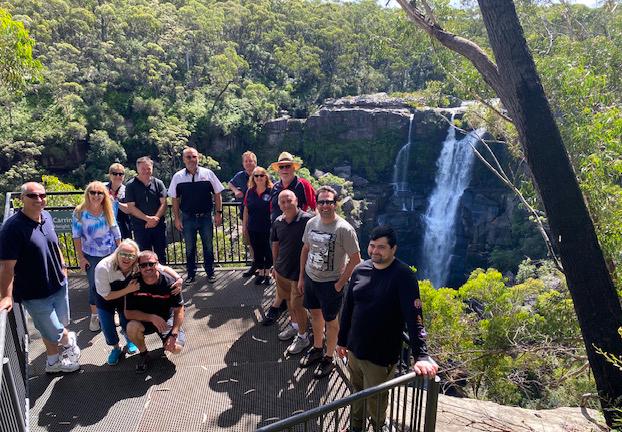 Lunch was at the Robertson Public House and kitchen, otherwise known as the Robbo Pub!! The food was exceptional, Prices were good and the drinks cold. What more do you need? Nice likeminded people who share the love of Zeds. Well, we had that too.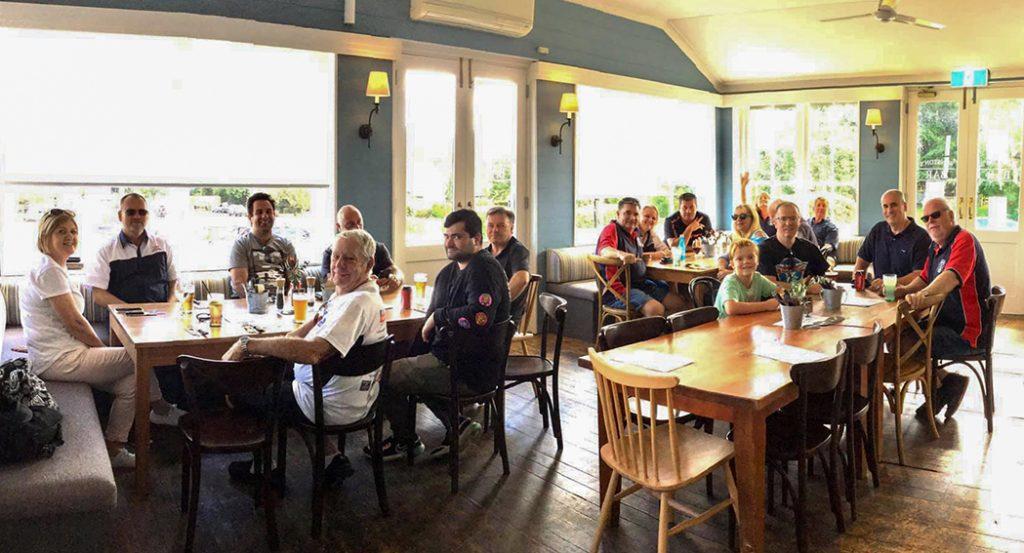 A big thank you to Brad and Darelle for organising a perfect day. A big thank you to the members and guests who came along to make it a success. Spread the word about our events and let's see if we can get even more members enjoying our Club outings.
Jamie