The weather gods were not kind but just prior to us leaving home, the sky was clear so we drove to our meeting point. A few brave Z enthusiasts greeted us at Heathcote and we huddled together out of the rain to discuss our plans. We voted to continue on our epic journey despite the weather. Z enthusiasts are a tough group.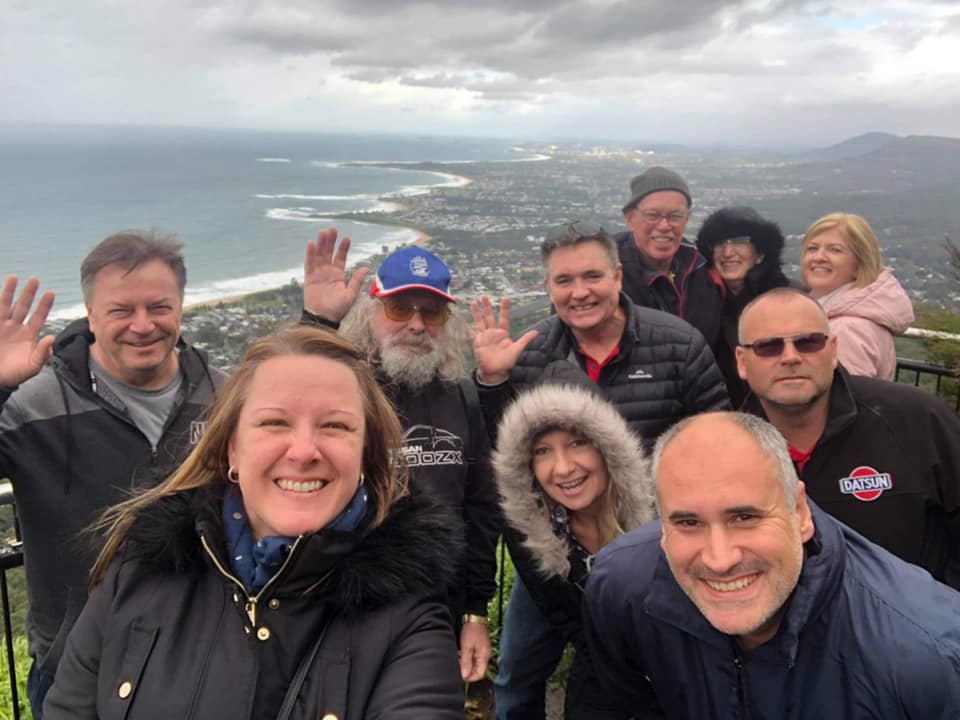 A short 30 min drive had us arriving at Sublime Point during a perfect break in the rain and clouds. A group selfie, a look at the view and then back to the warmth of our cars. Sunrise Nursery at Helensburgh was a welcoming stopover for coffee, hot chocolates and a chance to all catch up on Z conversations. Terry surprised everyone with his new 350Z which proved a great choice on the day, with the heated seats.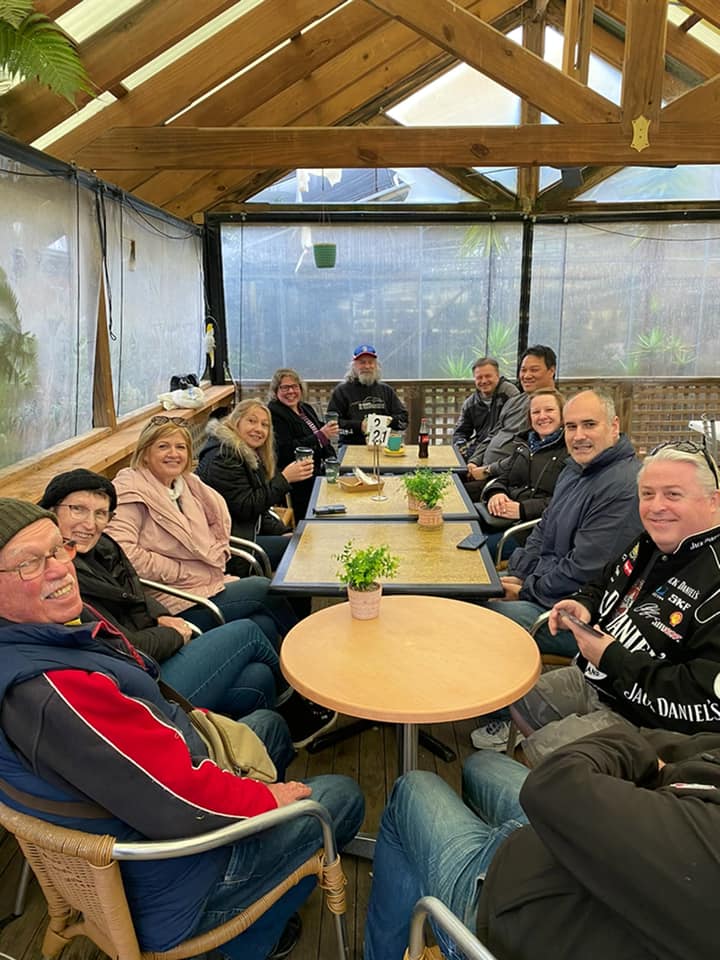 Then the fun part of the day commenced, driving the Grand Pacific Drive. Advantages of inclement weather – very few other cars, no pushbikes, plenty of parking spots. It was a great, leisurely drive winding through the National Park. Some of our group then headed home while the rest of us headed to Kamay National Park Kurnell. As we arrived the sun came out and we had a great view of the bay and the whale bone sculptures. A short drive to Talotta's Pizza was a good way to end the day. Awesome food while surrounded in car memorabilia.

Many thanks to everyone who left the warmth of a cosy home to join the day out. Due to Covid, it might be a while before we get to enjoy another one.