Merchandise & Pricing
To confirm your order and availability please contact us at club@zcarclub.com.au.
Once confirmed, payments can be made via direct deposit to the following bank account or via credit card on request.
Postage costs are $5 for key rings and $15 for everything else.
Z CAR CLUB NSW
BSB 012-559
A/C 257548477
Caps – $25


Mens Polo – $50


Ladies Polo – $50


Grill Badges – $50ea or 2 for $90.


Key ring – $15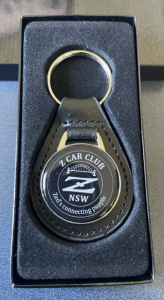 Experience ZEDIFICATION™
CLUB MAIL ADDRESS
Z Car Club P.O. Box 651, Lidcombe 1825
CLUB EMAIL